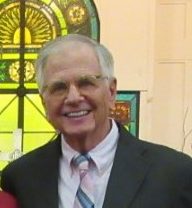 Prior to becoming our pastor, Dr. Park balanced a busy neurosurgical career with over 100 medical mission trips abroad during a 20 year period. As founder and president of the Christian Surgical Foundation, he facilitated the involvement of other health-care providers of like faith to serve, teach, and evangelize among the poor. That led to his development of a residency training program in Kenya to address the unmet neurosurgical needs of rural Central and East Africa.
He is the author of six books ranging from such diverse subjects as the impact of neurologic illnesses among world leaders, bioethics, the care of multi-trauma victims, and Christian apologetics (the scientific and historical justification for the Christian faith)–the latter of which led him to the acceptance of Jesus as his Lord and Savior at the age of forty-seven.
As such, Bert's passion is to bring others to the reality of the living Christ in their own lives, long before he did. Not only to believe based upon the historical reliability of the Gospels, but to seek out their own individual spiritual gifts in service to the disadvantaged–thereby affirming that the greatest source of personal and vocational satisfaction comes from reconciling what we are and do, with what we were created in God's image to be.
His wife, Vicki, is both his spiritual partner in the faith and his anchor, who serves in the music program here, apart from being the children's director/facilitator in Bible Study Fellowship International.
As our pastor and teacher, it is his firm belief that the four areas of emphasis for the congregation at Government Street United Methodist Church include the following:
Worship: highlighting a weekly celebration of the Lord's Supper; drama skits that bring Scripture to life; sermons underscoring the factual basis for our faith; and monthly hymn-sings with organ accompaniment.
Discipleship: through weekly community Bible Study with emphasis on the historical context through which facts bolster the participant's faith.
Service: focusing on outreach to the homeless in our demographic area by fulfilling both their physical and spiritual needs.
Community: maintaining a closely knit, family feel among the congregation through lunches after the service and monthly Coffee House free entertainment.